Divorce Lawyer in Woodbridge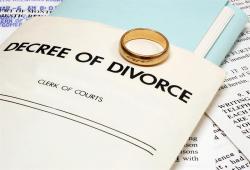 A divorce is a life-altering event. Unlike almost any other legal matter, during a divorce proceeding emotions are heightened and can lead to poor decisions on the part of both parties involved.
This is when the objective views of an attorney can be your best asset. It's already overwhelming for you – let us take care of the details and fight for what you deserve. Our experienced staff of divorce attorneys will arrange every aspect of your divorce agreement, including:
Child custody, support, and visitation
Alimony
Division of property and assets
Grounds for divorce – fault/no-fault
Mediations
When you find yourself in need of a divorce lawyer, you'll find competent and experienced representation at the office of Lawrence D. Fabian Attorney at Law. We have extensive experience in family law throughout Woodbridge and Northern Virginia, and we can help you will all facets of your dissolution of marriage case. We understand what a trying time this can be for you, and we'll treat you with the compassion you deserve while fight aggressively for your rights. Call us today for more information.
When you're going through a divorce, it probably isn't a time when you can make the most rational decisions. Emotional upheaval can sometimes cause you to act in ways that are detrimental to your long-term security. It's important that you seek competent legal counsel to help you through the process and to make sure that you are treated fairly.
At the office of Lawrence D. Fabian Attorney at Law, we can provide you with experienced representation and make sure that your rights are protected and that you can come away feeling secure. We can help with such aspects as division of property and assets, child custody, visitation and support, and alimony. If we can iron all of these things out through mediation, we will certainly try to do so, but if we need to take your case to court you can rest assured that we'll be fully prepared.
We've been practicing family law for more than 20 years, and we know the intricacies of the law when it comes to dissolution of marriage and child custody. We can look at your case objectively, and we'll make sure to explain what your rights are and how we'll go about protecting them for you. You'll be consulted every step of the way so that you can always be a part of the decision-making process. Call us today to schedule an appointment for a free initial consultation.
If you need a divorce lawyer in Woodbridge, you can depend on the dedicated professionals at the office of Lawrence D. Fabian Attorney at Law. We'll fight for you every step of the way and do all we can to get you the best possible outcome. Call us today.
Why Choose Us?
Appointment flexibility
Free initial consultation
Flat rate fees, no hidden costs
Practicing Family Law for 20 years
Personal attention to clients
Offer mediation to avoid any litigation